4th Annual Live for Alyssa Gala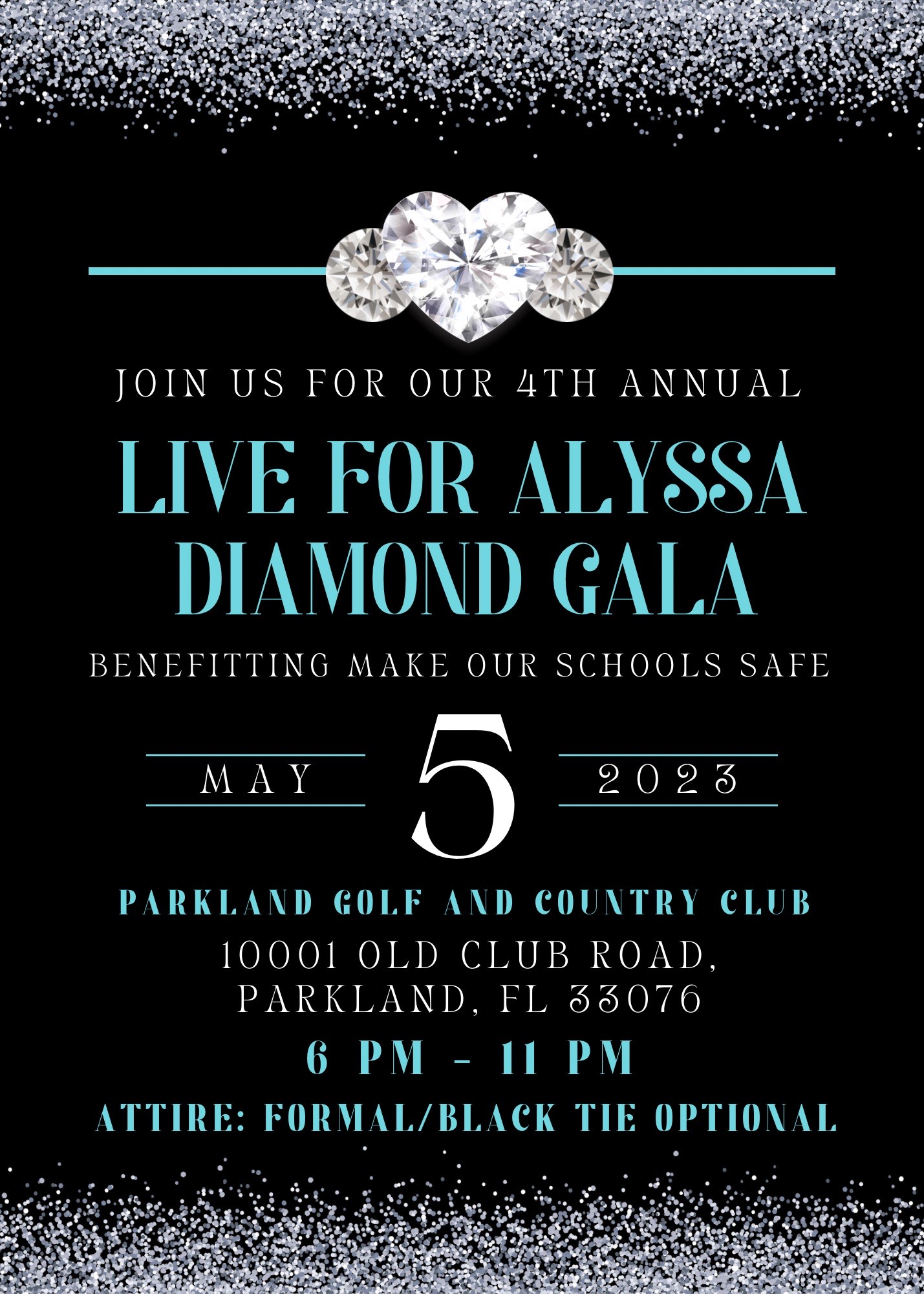 As we approach the 5 year anniversary of the tragedy that took the lives of 14 year old Alyssa Alhadeff and the 16 other angels at Marjory Stoneman Douglas High School on February 14, 2018, Make Our Schools Safe says THANK YOU to all of our family, friends, and generous donors who have helped the organization grow year after year! Make Our Schools Safe is dedicated to driving and guiding best practices in school safety as we empower students and staff to help create and maintain a culture of safety and vigilance in a secure school environment. We have passed Alyssa's Law in New Jersey, Florida, and New York (the installation of silent panic alarms in classrooms) and have established Make Our Schools Safe clubs in high schools across the country. Changes are being made, but we can only continue to do so with your continued support!
Please join us on Friday, May 5, 2023 for an elegant evening of food and entertainment. The Gala will feature limited VIP experiences as well as a luxurious formal dinner, open bar, live entertainment, a silent auction and more. Don't miss this opportunity to dress and impress while supporting Make Our Schools Safe! We hope you will share this memorable night with us. Black tie optional.
4TH ANNUAL #LIVEFORALYSSA
MAKE OUR SCHOOLS SAFE GALA:

FRIDAY, MAY 5, 2023, 6-11 PM
PARKLAND GOLF & COUNTRY CLUB
Attire: Formal / Black Tie Optional
Fill out the following form to get the invite.