Your Donations at Work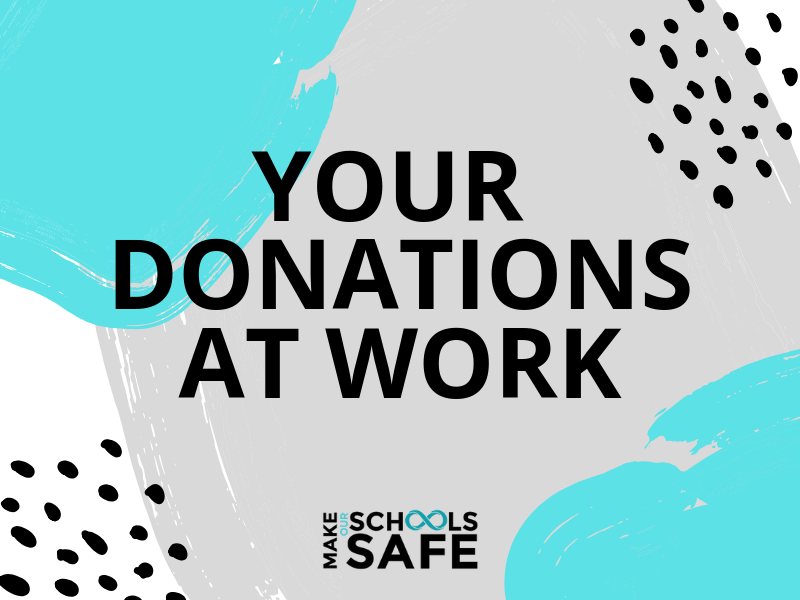 Purchased Stop the Bleed Kits @ Stoneman Douglas High School, a Student raised $20,000 and MOSS made a $4,000 donation to help complete the project.

Two School Safety Projects @ Westglades Middle School, PTO raised $60,000 and MOSS matched their $60,000.

Money donated to train students and teachers in Suicide Prevention Education.

Donation to J.P. Taravella High School for $5,000 for Stop the Bleed Kits.

Donation to Park Trails Elementary school for $400 for Stop the Bleed Kits.