A Letter from Pompano Beach HS MOSS Club President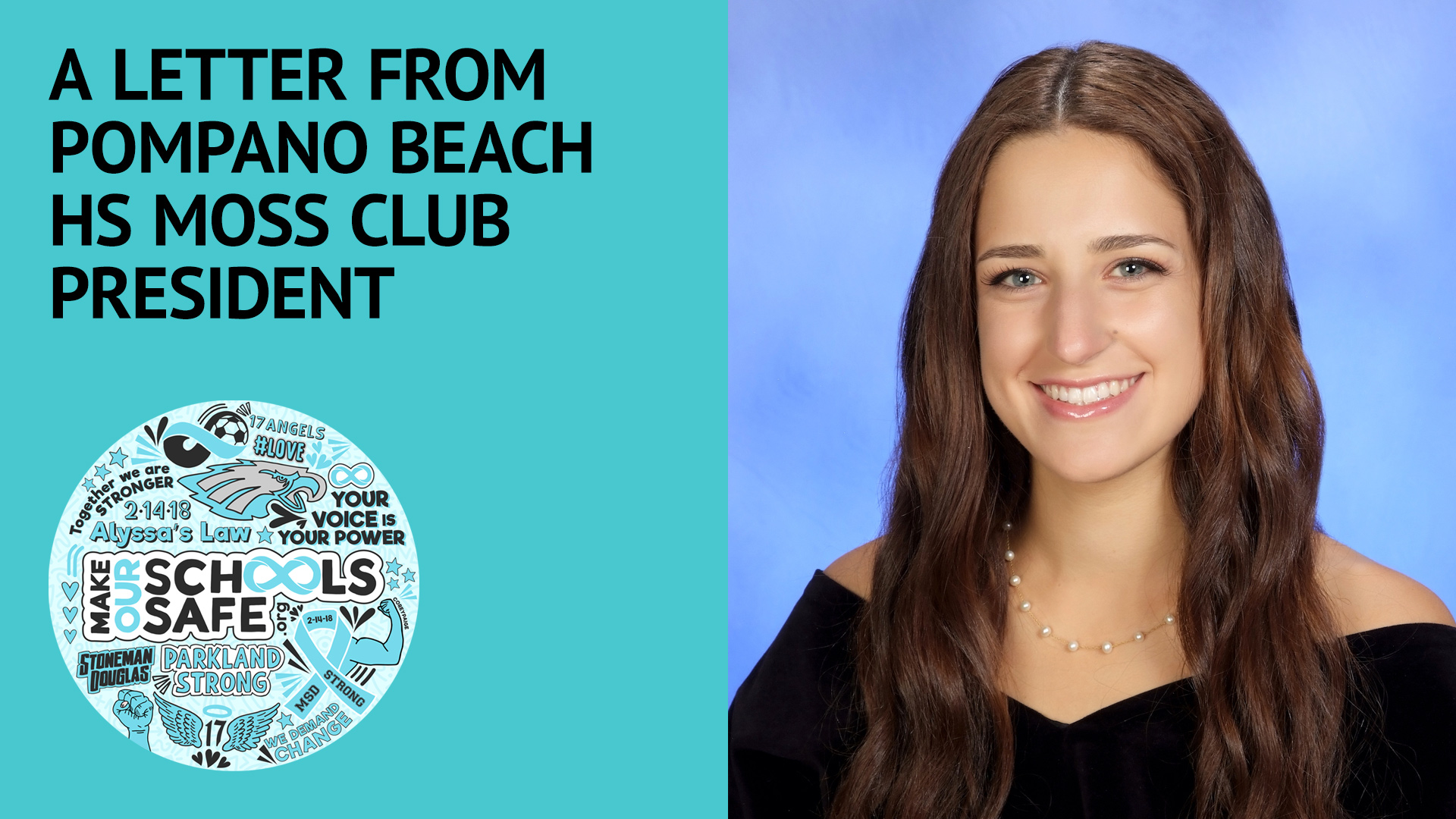 Hi! My name is Stephanie Vagelos, and I am the Make Our Schools Safe club president at Pompano Beach High School in Broward County, FL. After the school shooting tragedy that occurred on February 14th, 2018 at Marjory Stoneman Douglas, I took action in order to prevent history from repeating itself. I reached out to Lori Alhadeff, the creator of the Make our Schools Safe organization and the mother of Alyssa, one of the victims of the MSD shooting and my friend, to start a Make our Schools Safe Club at my high school. Following the countless hours of advocating for our administration's approval of the club (taking about a year because of the sensitive topic surrounding the club), I gathered a group of twenty-plus fellow school safety activists and created Pompano Beach High School's own Make our Schools Safe club.
During our bimonthly meetings, we collaborate and brainstorm ways to make the school a safer place for students and faculty, from spreading mental health awareness, to hosting Stop the Bleed Trainings, where students learn how to react in the event of an active shooter. We are currently fundraising $3,500 to purchase 55 Stop the Bleed kits, one for every classroom, so we can all be prepared. Our most heartfelt project is the creation of the MSD Memorial Garden, where we commemorate the seventeen lives lost that tragic day at MSD; there are seventeen flowers, one to represent each victim their own unique way. Under my leadership of the project, the Make Our Schools Safe club and I collaborated with three additional clubs, many teachers, a local gardening center, and administration to make the garden come to life.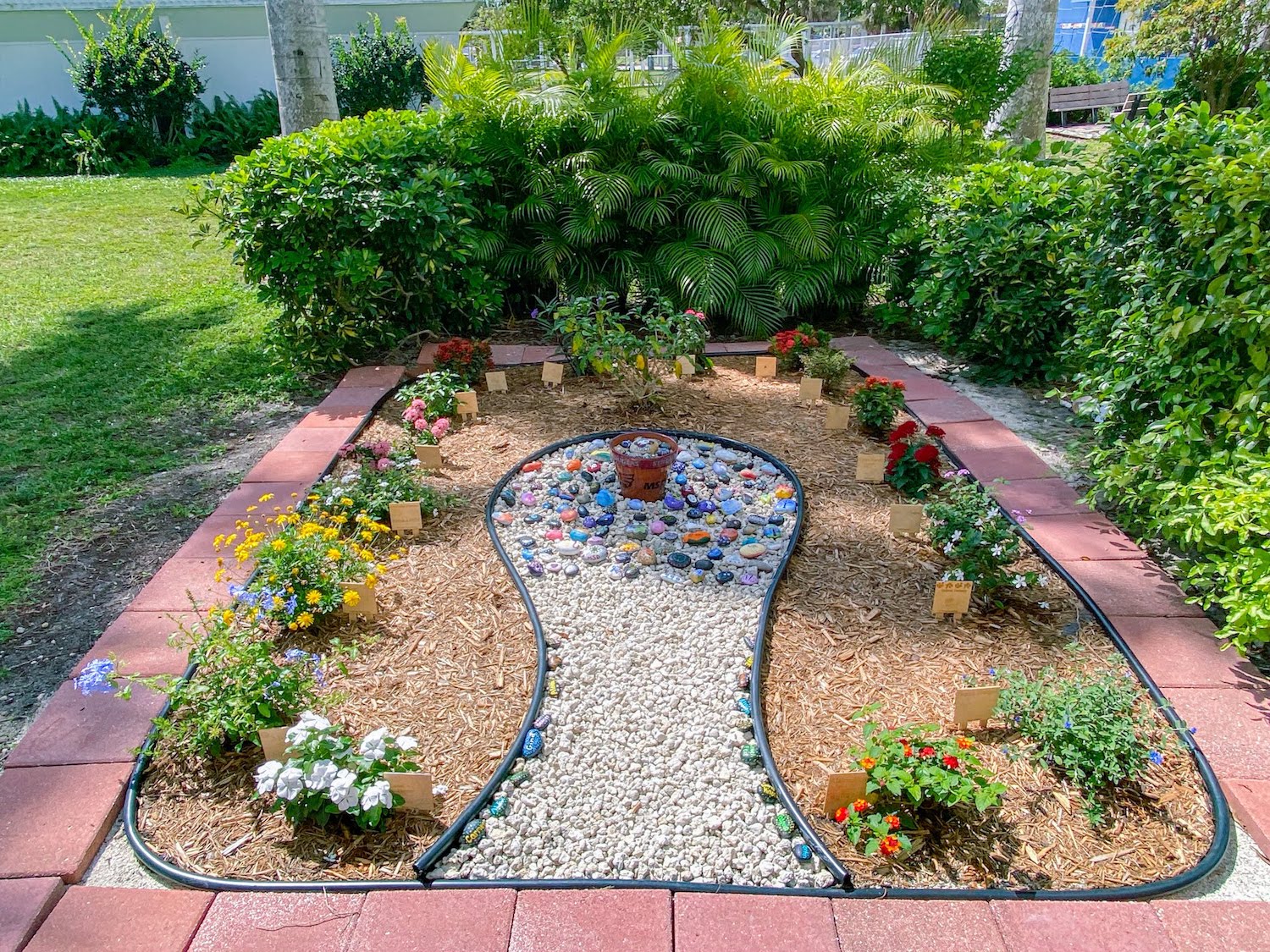 Founding this club has taught me leadership, collaboration, and the importance of united strength in the community. It has fostered my desire to impact my surroundings in a positive light. I love being part of the Make our Schools Safe family. I feel that I have learned so much, from important facts about school safety and mental health, to learning how to advocate for what I believe in. I could not have done it without Mrs. Alhadeff's help and my amazing club members and club sponsor, Mr. Richard Nagy. They inspire me every day to do more and fight for what is right. School safety, and the safety of my community in general, are worth standing up for, and I hope that more MOSS clubs are created nationwide!