Alyssa's Law Signed Into Law by Governor DeSantis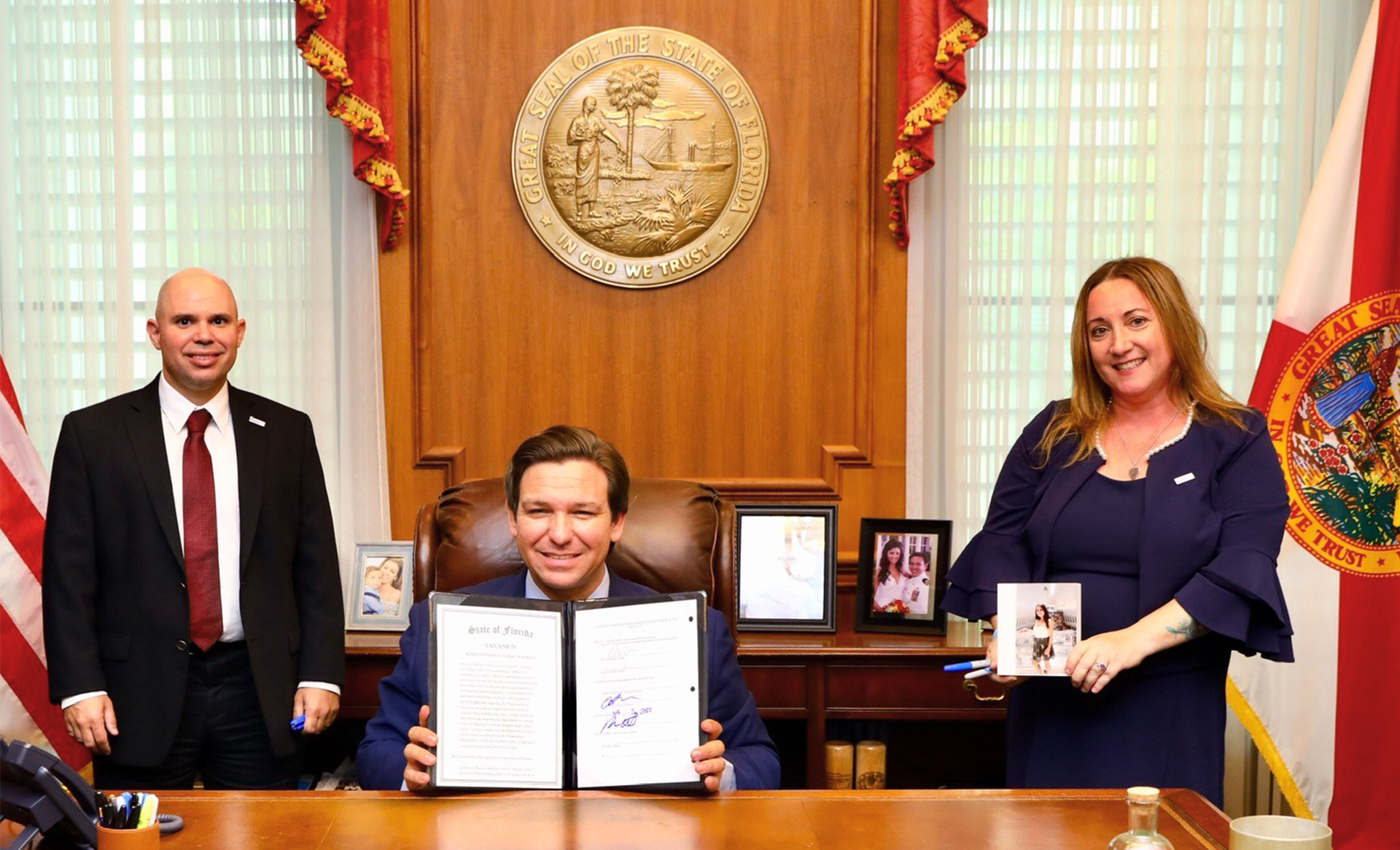 Make Our Schools Safe family, the time has come!
The moment we've been working towards for so long has finally arrived. After so much effort on both our behalf and our many loyal supporters, Alyssa's Law, SB 70 has passed in the great state of Florida. The law will require each public school to implement a mobile panic alert system directly linked to law enforcement. Every moment matters in emergency situations and now each precious second will count for more. Each second will be much more powerful.
Governor DeSantis signed Alyssa's Law on June 30, 2020 and we are in a cloud of absolute joy and triumph. This feels like an incredible win, not just for our organization, but for the 17 lives we lost that brought us here to this moment in time.
We know that Alyssa is celebrating our victory with us, happy that we have succeeded in making schools safer for all children throughout Florida. Her legacy will continue on, forever tied to such a vital piece of legislation that will transform and save the lives of so many.
This morning, Make Our Schools Safe founders, Lori & Ilan Alhadeff, flew to Tallahassee to stand alongside Governor DeSantis as he signed Alyssa's Law. They have worked tirelessly to educate and raise awareness on Alyssa's Law within their community and beyond.
Alyssa's Law was passed in New Jersey, home state of the Alhadeff's, on February 6, 2019. It is currently in progress in New York, Nebraska, and at a federal level. You can read more about the process here.
To all those who played a role in getting this vital legislation passed, we are so thankful, but we would be remiss if we did not mention key players who were instrumental in the passage of Alyssa's Law. Thank you to Sen. Lauren Book, Rep. Michael Gottlieb and Rep. Dan Daley. Thank you for recognizing the need for Alyssa's Law in Florida and working alongside Make Our Schools Safe to make it a reality.
The work continues to pass Alyssa's Law at a federal level so that our students are protected nationally. We won't rest until we see our mission through!