Big players with even bigger hearts: Allen Hurns supports Make Our Schools Safe
The humanity of the NFL players has been truly captivating our hearts.
Once again, NFL stars had the chance to bring attention and raise funds to causes and groups that are close to their hearts and that they believe should be important for everyone in the United States through NFL's campaign "My Cause, My Cleats".
Earlier this year, the Dallas Cowboys wide receiver, Allen Hurns, chose to wear No. 17 when he signed with the team. His new number honors the memories of the 17 students and staff members who tragically lost their lives in the Stoneman Douglas High School shooting.
"Each and every day when I go to practice or when I have a game," Hurns said in an NFL video about his cause, "I'm also thinking about those families."
Allen proudly took part of NFL's my Cause My Cleats campaign and chose to support and promote the mission and activities of Make Our Schools Safe.
#MyCauseMyCleats in support of safer schools with @makeourschoolssafe & @safeschoolsforalex to bring light and awareness to the situation by finding better school safety solutions. To learn more about school safety visit https://t.co/wloxf64j7N and https://t.co/JzYCwOlnED pic.twitter.com/NcgMZ9I11E

— Allen Hurns (@A1hurns) November 28, 2018
During his games in December, Allen has been wearing custom-made cleats that had the names of the 17 who died in February written on the instep of both shoes.
Currently, the cleats are posted on NFL.com for auction, and all proceeds will go to the causes and charities each player has chosen.
During his bye week, Hurns made a return to South Florida to meet with students at the school and the parents who founded the non-profit organizations he'll raise awareness for.
He visited the home of Alyssa Alhadeff, one of the students who died, and he was heartily welcomed by her parents who are the founders of Make Our Schools Safe.
Lori Aldaheff, Alyssa's mother, explained the mission and the goals of Make Our Schools Safe, and they both discussed the organization's safety proposals while going through the memories of Alyssa in her old bedroom.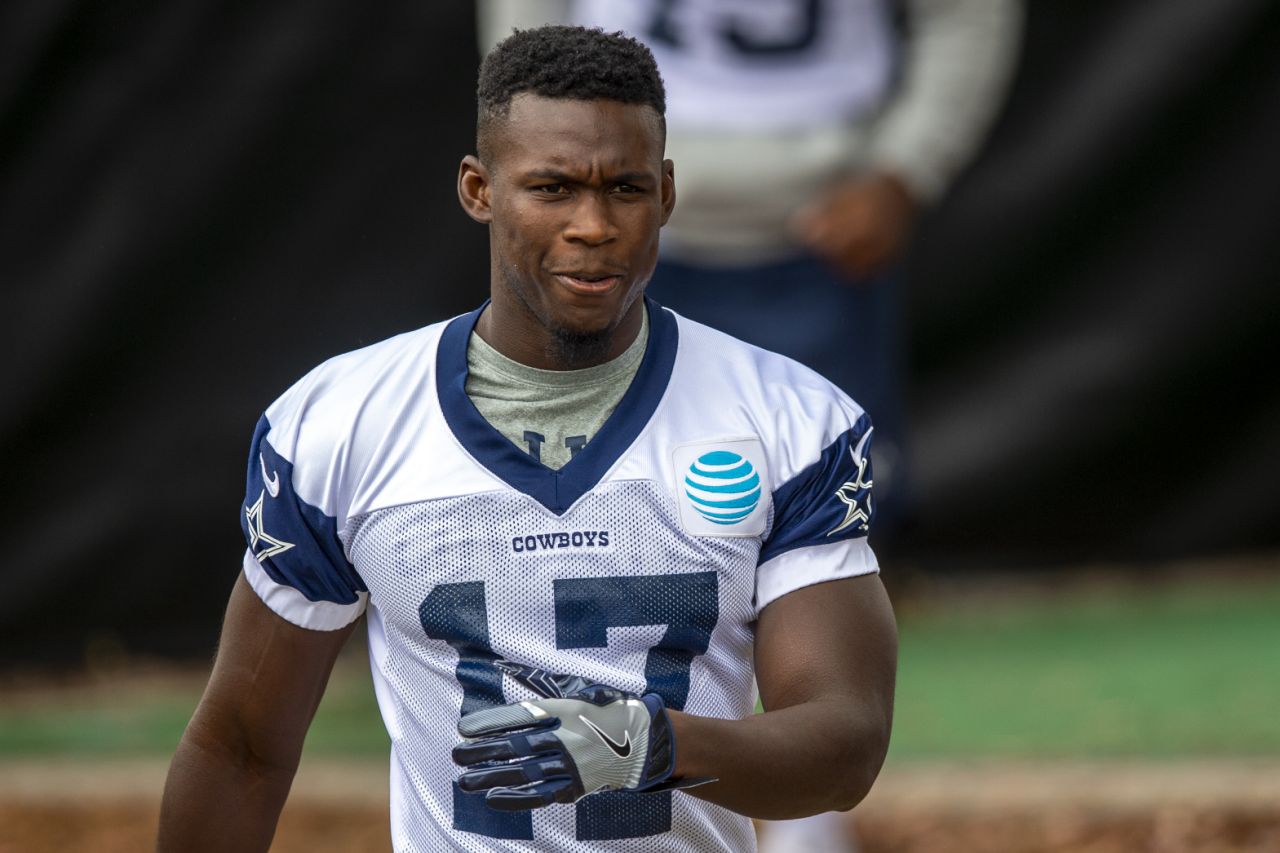 Image courtesy: NFL