CNN's Brooke Baldwin tears up reading Lori Alhadeff's letter to daughter Alyssa
On Tuesday, American journalist and host of CNN Newsroom, Brooke Baldwin teared up while reading Lori Alhadeff's emotional letter to her daughter Alyssa, which honors Alyssa on the one year anniversary of the Parkland shooting.

Emotional and genuinely upset, Baldwin said that she was going to try to get through the letter, which Lori wrote for the online project Dear World, in connection with the non-profit organization One World Strong, knowing that she would get overwhelmed even before she started reading it.
In the letter, Lori reminisced about Valentine's 2018, the day when she saw her daughter for the last time. She wrote how Alyssa wasn't thrilled about going to school that day because she wanted a Valentine like many other 14-year-old girls, and she didn't have one.
Baldwin took a break, deeply inhaled, and continued by saying: "I want to get through this because these words matter."
Lori wrote about the golden gift bag she had prepared for Alyssa, which contained a pair of diamond earrings, a chocolate bar and hair ties, and reminisced about the last interaction with her daughter as she dropped her off to school that morning, both exchanging the words "I love you."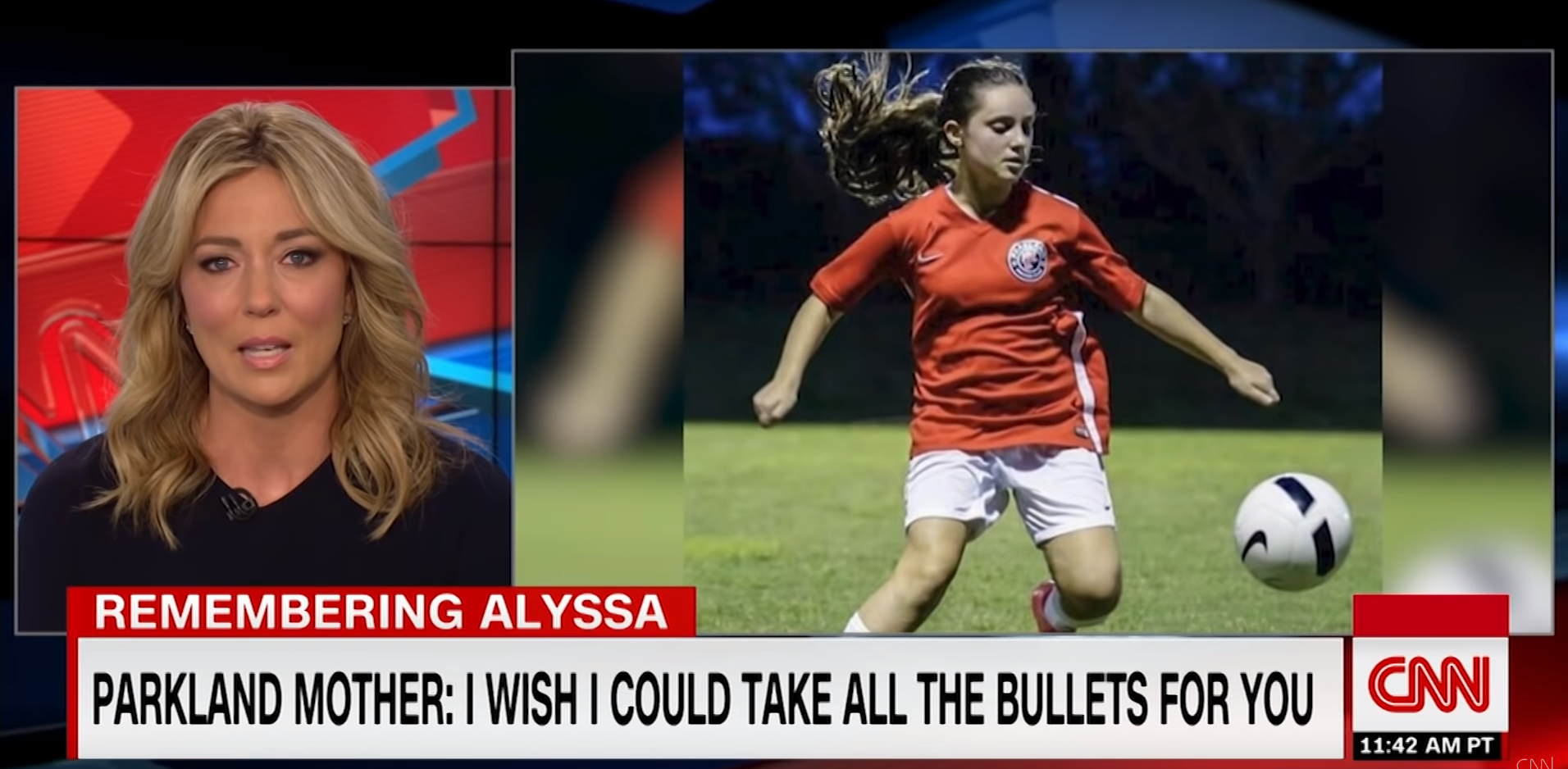 The deeply moving letter continued with a recollection of everything that happened in the year since Alyssa's passing.
Baldwin paused and looked away before continuing to read Lori's letter with tears in her eyes.
Lori wrote:
"I talk to other moms who have lost children. We talk about you. We talk about their kids. But when we look into each other's eyes, we see it. A fire."
She continued her letter to her daughter by explaining how she won a spot on the Broward County School Board in November, how she started a non-profit called Make Our Schools Safe. She also told her about Alyssa's Law, the school safety law named after her in New Jersey.
"It's Valentine's Day, Lori wrote in closing. "As I remember you, grief washes over me. But that grief emboldens me to fight for change. I wish I could take all the bullets for you. It's been a year since I saw you."