IGNiTE Talks: From Grief to Belief with Lori Alhadeff
On March 20, 2019, Lori Alhadeff, founder of Make Our Schools Safe, was part of of Ignite Talks: From Grief to Belief, in Durham, North Carolina.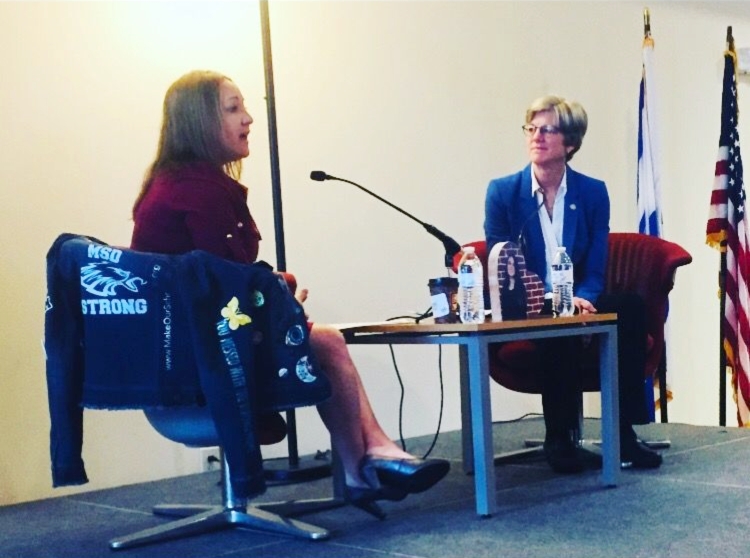 Lori discussed her one year journey from being a grieving mother to a major proponent for school safety reform after her daughter was one of the tragic Parkland shooting victims.
After the devastating loss of her daughter Alyssa in the Stoneman Douglas High School shooting, Lori devoted herself to pursuing action to increase gun control and to improve school safety. She founded the nonprofit Make Our Schools Safe, which is aimed at providing safety features tailored to the specific needs of schools.
In March 2018, Lori traveled to Tallahassee to work alongside other victims' families to pass the Florida Senate Bill 7026, which tightened gun control, school security, and school safety, along with raising the minimum age to purchase a firearm from 18 to 21. She was elected to the District 4 seat of the Broward County School Board in April 2018.
The IGNiTE program was moderated by Representative Marcia Morey, member of the North Carolina House of Representatives. Prior to serving in the NC House, she was a district court judge for North Carolina 14th Judicial District from 1999 to 2010, and was the Chief District Court Judge from January 2011 to April 2017. Her professional experience includes serving as the Executive director of the Governor's Commission on Juvenile Crime and Justice to reform North Carolina's juvenile justice system.