Lori Sits on Rave Summit Panel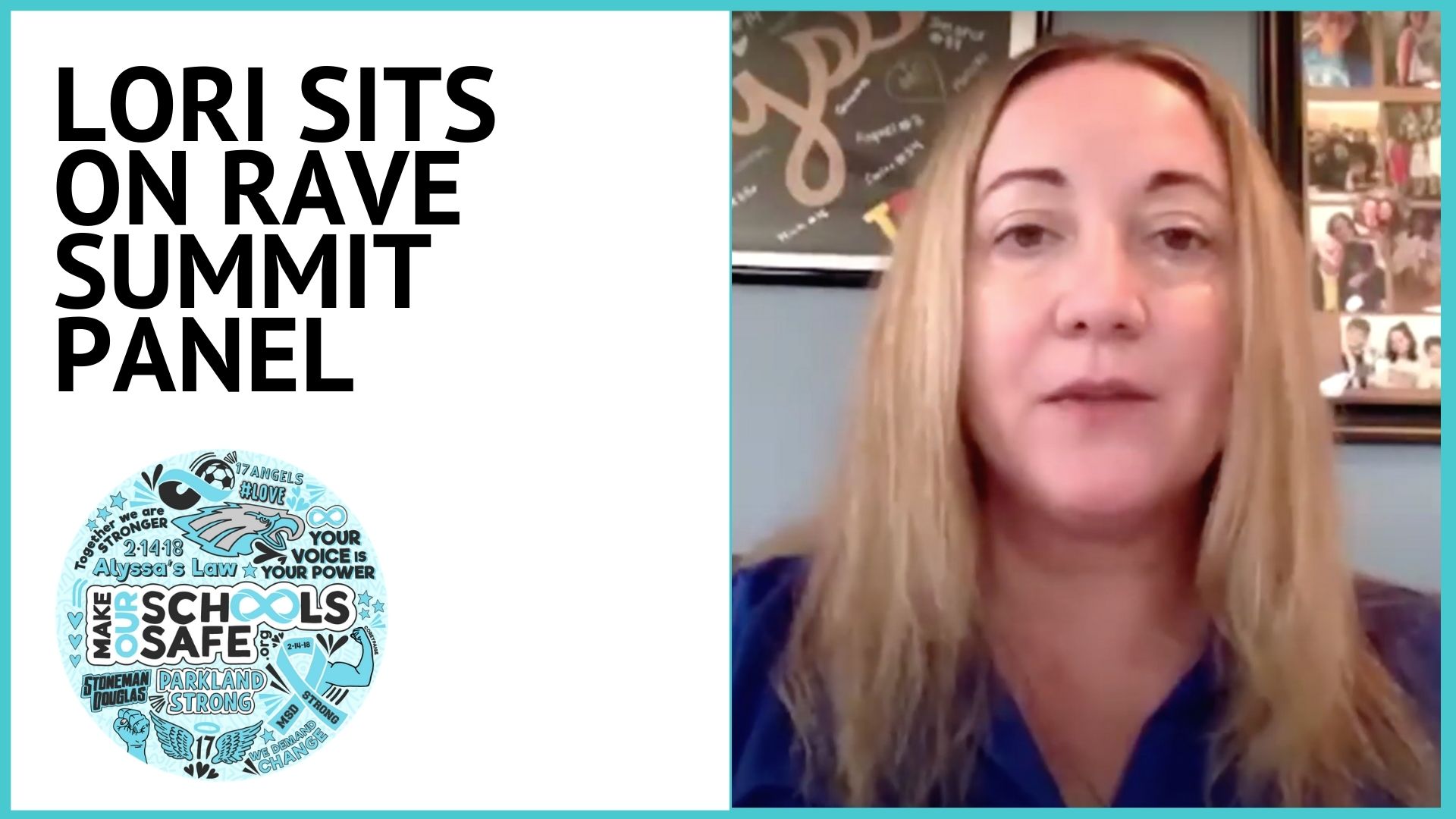 Make Our School Safe's founder Lori Alhadeff had the opportunity to participate in Rave Summit 2020, an event put on by Rave Mobile Safety. Rave Mobile Safety is a company with a mission to improve safety standards across the board to ensure that all people are safe where they work, life, go to school and congregate.
They are the creators of a collaboration and communication software that continues to help save lives. With a background so aligned with Make Our Schools Safe's own mission, it's no wonder that Lori was invited to sit on a panel for this virtual event alongside Kelly Cunningham, the Deputy Director of Eaton County 911; Molly Ringo, Director of Safety, Maintenance & Security of Everett Public Schools; and Rick Francis School Safety Director for Seminole County.
The topic the panel explored was one that is dear to our organization: enhancing school safety and communications. Lori kicked off the discussion outlining her vision of what exactly safer schools look like, explaining the need for an approach that incorporates multiple layers of protection.
Those layers include organizing students and giving them a sense of control over their own safety through proactive organizations like Make Our Schools Safe clubs. See Something, Say Something is another initiative that relies on the participation of community members and crucial to maintaining a safe environment for our children.
Of course, prioritizing mental health check-ins among our student body has long been overlooked, but cannot be avoided if we want to protect all children effectively.
"It's also extremely important that if there is a life threatening emergency – whether it's a health emergency or an active shooter – that we have the means to communicate effectively in that situation," says Lori passionately.
The bottom line is we must create a culture of safety that is multi-dimensional. Be sure to watch the full panel recording for more information on this topic from Lori and the other panelists!