Tony Awards Recognizes and Acknowledges Gun Violence Survivors and Advocates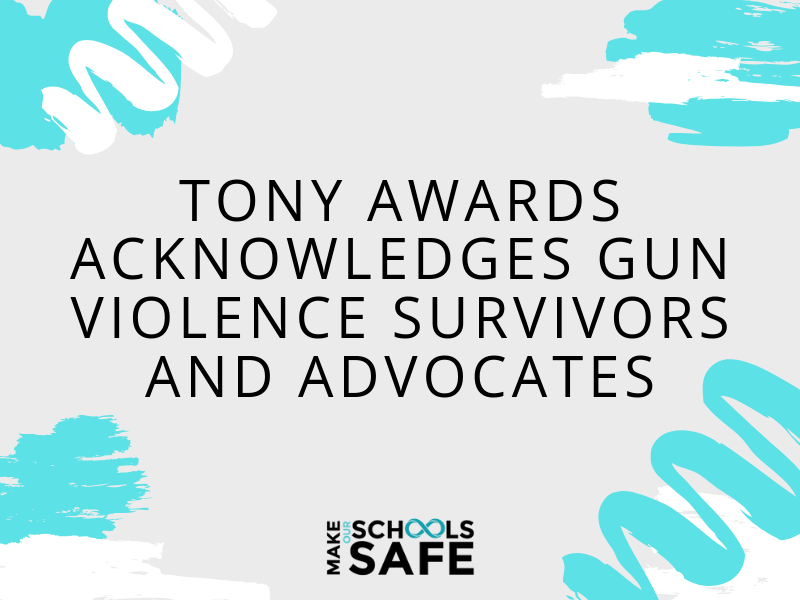 Gun Violence Survivors and Advocates, including our Lori Alhadeff, were recognized and acknowledged during the 73Rd Tony Awards, writes Gun Neutral.
Gun Neutral is a non-partisan initiative open to all storytellers, producers and financiers, calling for greater social responsibility to offset and account for gun violence in entertainment.
Gun Neutral ans MOSS thank and honor the 73rd Tony Awards for its inclusion of survivors and their advocates on the June 9 broadcast.