Dr. Ilan Alhadeff Completes MBA Studies
Last Tuesday, Make Our Schools Safe founder Dr. Ilan Ahladeff walked across the stage at Florida Atlantic University to accept a diploma for his MBA, reported Miami CBS in a recent article.
The MBA, which took him two years to complete, was a challenging feat under his usual circumstances of balancing 100-hour work weeks as a physician for a healthcare company, with his family and social life. But after February 14, 2018, he was ready to give up. A devastating tragedy struck in which his daughter Alyssa was shot and killed, along with 16 others, at Marjory Stoneman Douglas High School.
Faced with a shattering loss and insurmountable grief, Ilan's studies were the last thing on his mind. However, the loving memories of his daughter's "motivation, and her dedication, and her resiliency" kept him going and gave him the courage to continue working towards his degree.


"Now they say children are resilient, and they'll have motivation and dedication, but not like that. Not that age," said Alhadeff. "And I said if she can do it, I can do it too."
Alyssa, who was a soccer star at Marjory Stoneman Douglas High School, was very focused on her grades. Ilan fondly remembers an occasion when she decided to skip soccer practice to study for a big test. She then faced the consequences of that action and maturely accepted that she wouldn't start in an upcoming game because she missed practice.
"She did what she had to do to get her work done. She didn't complain. She didn't bellyache. She didn't say hey, I need an easy way out. She did it," he said, "And to me, it was actually pretty impressive to see a young girl who really hasn't experienced the world be so motivated."
"We fought and we mustered through it, and here I am two years later. And I did this for my daughter," he shared.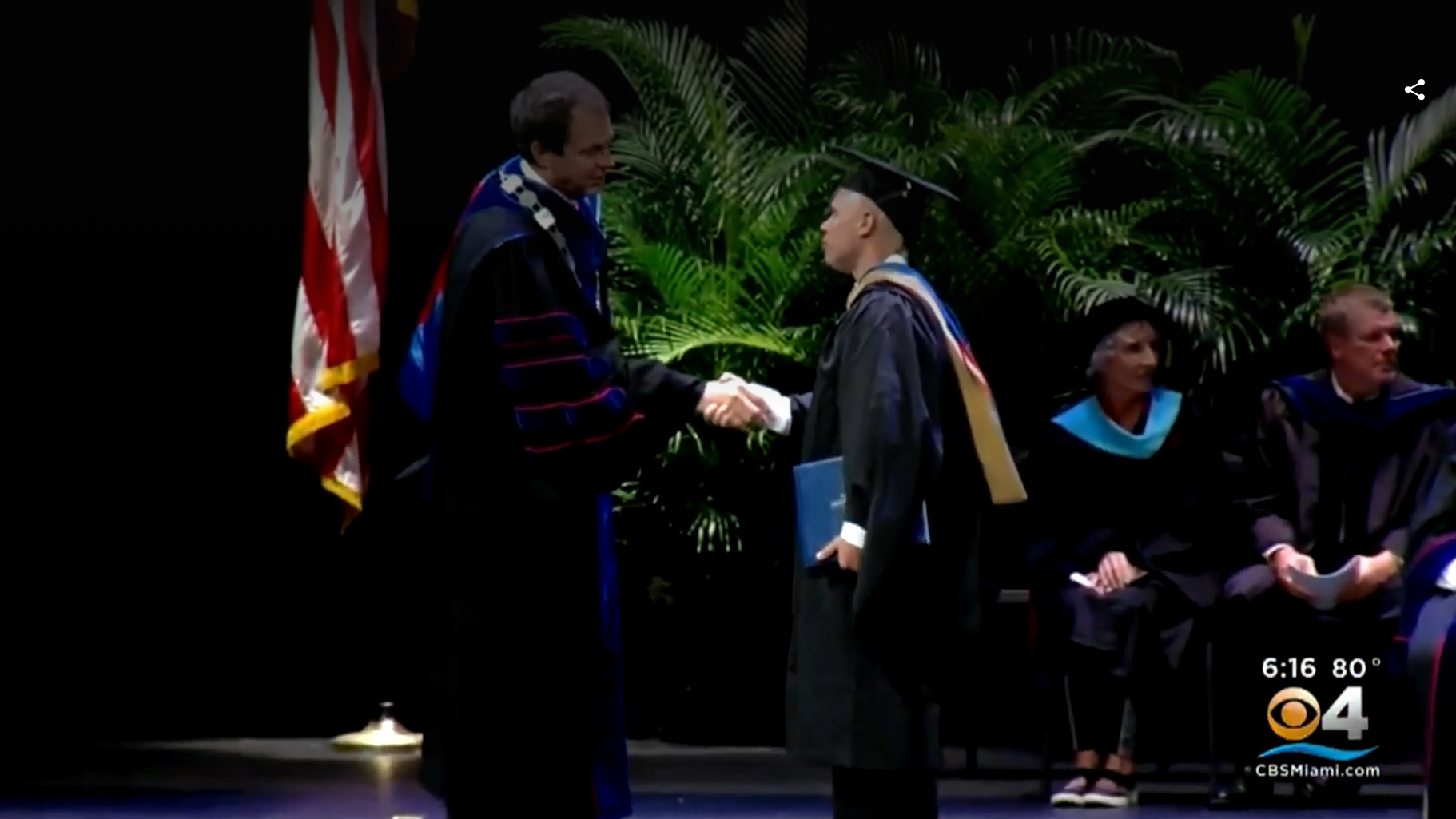 In addition to working on his MBA, Ilan and his wife Lori have been tirelessly working on enacting change. The couple's efforts helped pass a legislation in New Jersey called "Alyssa's Law," which calls for the installation of warning lights and a panic alarm in all New Jersey schools to provide the fastest possible support during a code red.
The family is currently working on getting "Alyssa's Law" passed in Florida as well.
Help support Ilan and Lori's cause by donating to Make Our Schools Safe.